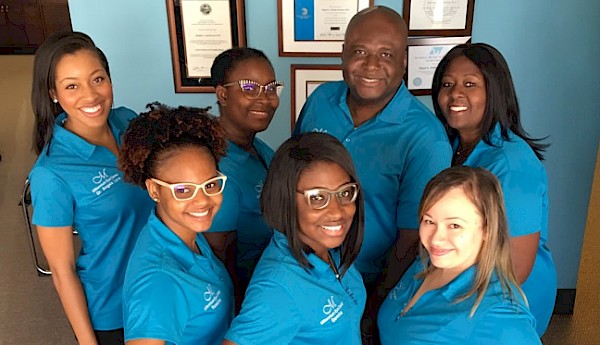 Millennium Eye Center
Optometrist in Orlando, FL
6601 Old Winter Garden Road, Suite 104
Orlando, FL 32835
At Millennium Eye Center (MEC), we believe everyone deserves a brighter future. That is why our mission is to Mentor, Empower and Care for you with excellence in a refined atmosphere!
Millennium Eye Center, Inc. ("MEC") is a family owned and operated eye doctor office founded by Dr. Lauretta Justin and her husband James Justin in September 13, 2005.
Since we began, we have served over 25,000 people; and Millennium Eye Center has been the leader and preferred provider of quality vision products and personalized eye care services in Orlando and the surrounding areas of Central Florida.
Our optometrists and staff are dedicated to helping you see better to live better! We specialize in treating a wide array of eye diseases, conditions, and vision problems. We offer designer eyeglasses, sunglasses and specialty contact lenses.
Languages
English
Spanish
Haitian Creole
Services
Comprehensive Eye Exams
General Eye Care
Contact Lens Exams
Orthokeratology
LASIK
Pediatrics
Ocular Emergencies
Custom Contact Lenses
Glaucoma Management
Insurance Carriers
Eyeglass Frames